Our institution is an upper secondary school working in the field of education.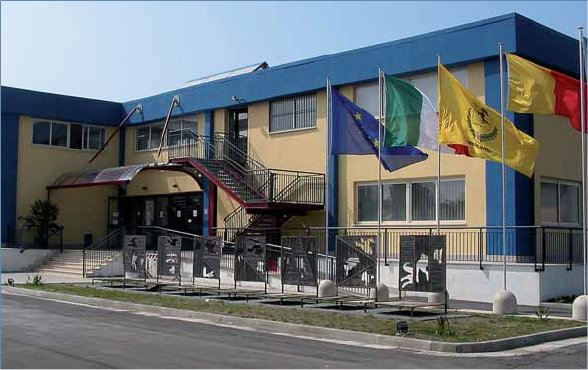 "Liceo Statale Don Lorenzo Milani" works in the area bordering Barra - S. Giovanni a Teduccio- Naples (South Italy) and hosts an audience belonging to the same school districts and neighboring countries. This is the belt of suburbs east of the city of Naples where the problem is typical of a high-density suburbs, characterized by a marked socio-environmental degradation. Live in close contact industrial equipment in the process of demobilization, a commercial and artisan entrepreneurship low or mediocre level and residual agricultural activities.
Because of this precarious economic reality, it has developed over the years, a growing unemployment rate has deteriorated by the social substrate, generating a widespread phenomenon of crime, delinquency and immigration.
This phenomenon has also been favored by 'inclusion of a population from areas "at risk" of Naples, settled here, even illegally, after the earthquake of 1980, devoted, in fact, illegal activities and often precarious. The area has so many serious difficulties, but beyond these negatives, there is another reality: the creation, in recent years, large-scale infrastructure (parks, sports, cultural associations). These structures, however, do not fully satisfy the needs of children because the public use is not entirely open to the request of culture from the neighborhood.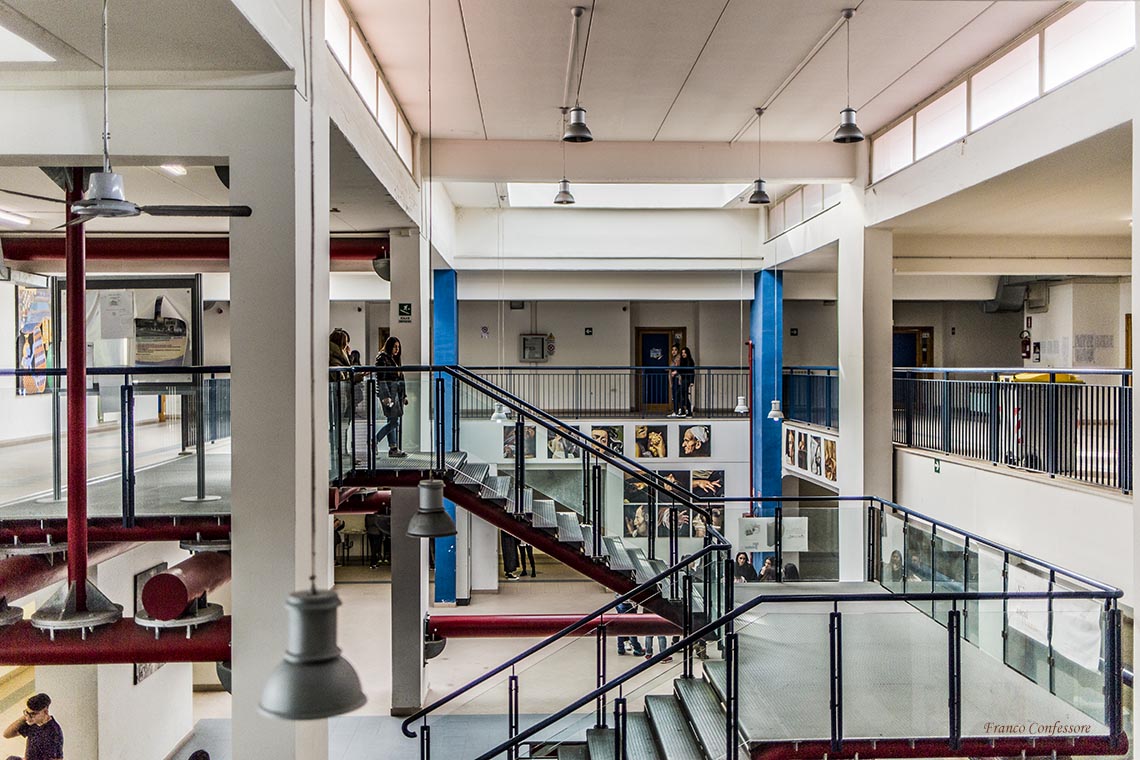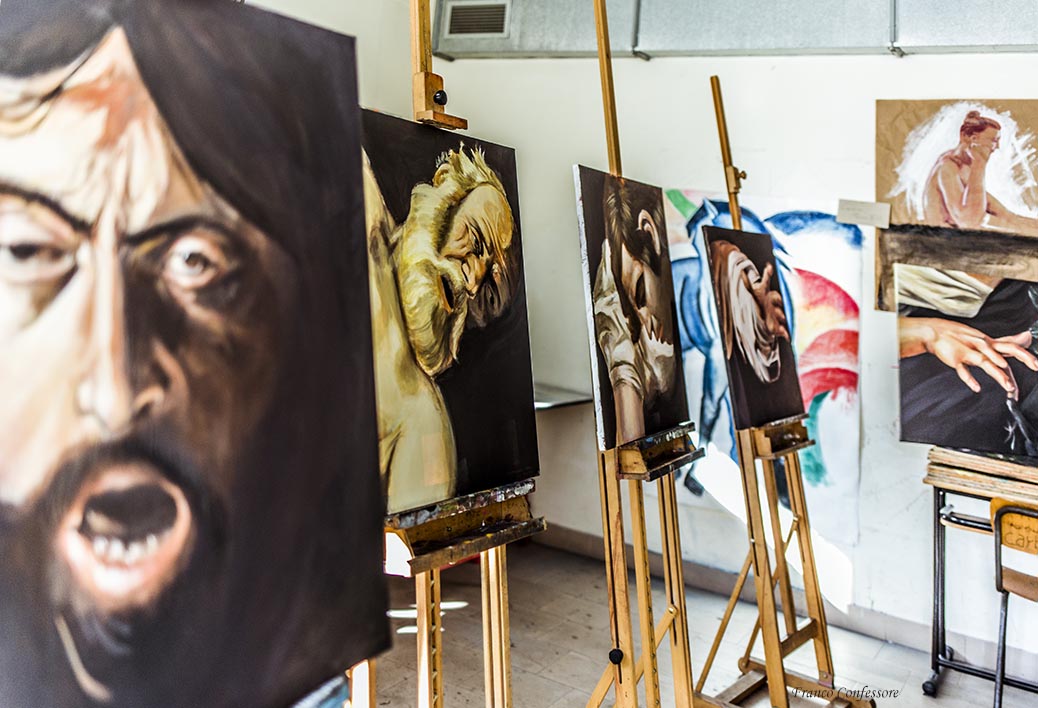 The "Liceo Statale Don Lorenzo Milani" (Naples) is a five-year state high school for pupils from 14 to 18/19 years old. The total number of students currently attending the school is about 800.
The school offers three curricula and a variety of programs in which students can specialize and engage in university studies. International Certificates are also prepared for within the education syllabuses.
The first curriculum is the Liceo Linguistico (High School for Foreign Languages), teaching three languages out of a range of four (English, German, French, Spanish). Its profile prepares translators and interpreters potentially experts in the field of tourism, as well as experts in the field of education.
The second curriculum is the Liceo delle Scienze Umane (High School for Human Sciences) specialising in Human Sciences, Socio-economic Studies, and Health and Social Services. The curriculum provides expertises in the field of education and cooperation, as well as in the domains of anthropology, law and economics. It trains for professions related to the domain of communication, clerical work, and also for professions related to health and social services, in order to meet the growing demand in health and social care.
The third curriculum is the Liceo Artistico (High School of Arts) specialising in Audiovisual and Multimedia, Graphic Design, Architecture, Environment, and Visual Arts (Fine Arts, Painting and Sculpture). The curriculum creates various specific expertises, such as Designers, Planning and Design experts in Architecture, Multimedia and Visual Arts experts.
Our labs: 
Graphic Lab:  Graphic Design deals with visual communications - the interaction of words and images to inform, educate, persuade or advocate. It seeks to inform, educate, persuade and advocate through the interaction of words and images. The objective of the Graphic Design Laboratory is to enable students to become innovative, intelligent and responsible designers. 
Architecture Lab: Students investigate all of the dimensions of living, both past and present. Teachers are active in their fields and provide important insight into what students can expect from the real-life scenarios and how to successfully navigate it. In this lab students create and render the models developed in class, put classroom theory to practice and construct their own designs and objects. The lab as computers labs with Mac and PC computers with the software students need. 
Sculpture Lab: The sculpture lab fosters a creative atmosphere in which the varied histories, conceptions, and manifestations of sculpture can be realized. Students, along with their faculty and staff, form a dynamic learning environment where a diverse range of backgrounds, subjects, and goals are explored, discussed, and given shape.
Audio-multimedia Lab: is a computer lab specializing in tools for the production of multimedia content. Working across heterogeneous and hybridized emerging art forms, including digital imaging, video, audio, installation, online and physical interactive systems, students develop working strategies and practices that both supplement and question traditional modes of expression and representation. Painting and Drawing Lab: In this lab students are introduced  to a variety of fundamental and traditional materials and techniques. The class focuses on perspective, color and value mixing. Materials used include pencils, color pencils, pastels, oil pastels and watercolors. The aim of the laboratory course focuses primarily on student self-expression.



What our School want is…
The issue of environment is often dealt with in our School and meetings with expertises are often held to put the students in direct contact with real-life experiences. Our school has already participated to international and national projects so our teachers, especially our language, Science and art-Design teachers, but not only, can provide their support to this one whereas younger and motivated will put all their enthusiasm and experience in it. Our school is provided with many Artistic laboratories where new techniques and technologies are used as we have first of all the Liceo Linguistico (High School of Languages) that cooperates with other two curricula: High school for Art (especially) and for Human Science. We would like to use ART as a starting point because we think that...'There is art in nature and nature in art'. ART IS A UNIVERSAL LANGUAGE... MAKES PEOPLE COME TOGETHER SHARING THE EMOTIONS. Art as a cooperative learning, as sharing practice between students and teachers and also as a support for weak students. Furthermore, it is also important to work on the relation between Art and Nature in order to create a feeling of European Citizenship, to discover ourselves as a defender of environment in and out of the school. The project would involve working all participants to improve awareness and understanding of the value of ART AS A TOOL OF COOPERATION, INTEGRATION AND INTERACTION. The project is aimed to emphasize the own identity of a country and to teach the citizens 'TO BE RESPONSIBLE'. The underlying assumption of this international cooperation is to work on rising students' and staffs' awareness inn protecting the environmentally friendly school, learning about partners' culture, traditions and religions, and promoting an effective cooperation. Then, we aim to share and compare knowledge that we will gain with all participants countries to make us more respectful towards environment, art, culture and traditions. We would like to arrange a number of art exhibitions each year within the school and in local communities close to our school, for people of all ages who are considered 'street artists' we cooperate with. By creating a human connection with students, teachers and artists. These workshops help people to understand the experiences of artistic laboratories reflecting and sharing on their attitudes. The workshops present different ways (paintings, sculptures, music, drama - all forms of 'free art') in which social cooperation is translated in a powerful experience. In closing a collaboration among students, teachers and artists can be an impressive and dynamic involvement. This leads to mutual respect, mutual work and eventually mutual 'exposure'. The key point is to understand that the effort is a shared effort, a collaborative exploration.